Black Box Sessions are back for spring 2019.
Black Box Sessions are small, quarterly gatherings of Plywood People where we explore a topic as a community, learn from local voices and expand our thinking and understanding about a subject. Enjoy a space for community and growth in your perspective on topics that shape our work for social good.
We'd love to see you there.
Monday, Jan 28 @ 8:00 PM - Bring Your Human to Work featuring: Erica Keswin.
Tuesday, Mar 19 @ 8:00 PM - Love or Work featuring: Jeff and Andre Shinabarger.
Tuesday, Apr 23 @ 8:00 PM - Diversity Gap featuring: Bethaney Wilkinson.
Learn from others.
Expand your thinking.
Enjoy your community.
Make every space better.
DIscussion. exploration. Community.
BLACK BOX SNEAK PEAK:
women + WOrk
Plywood People's December 2017 Black Box Session focused on Justice, featuring Ashley Mathews, the parish pastor at Trinity Anglican Mission on the Eastside of Atlanta, GA.
Watch Matthew's fantastic Black Box Session on gender equality in the workforce below.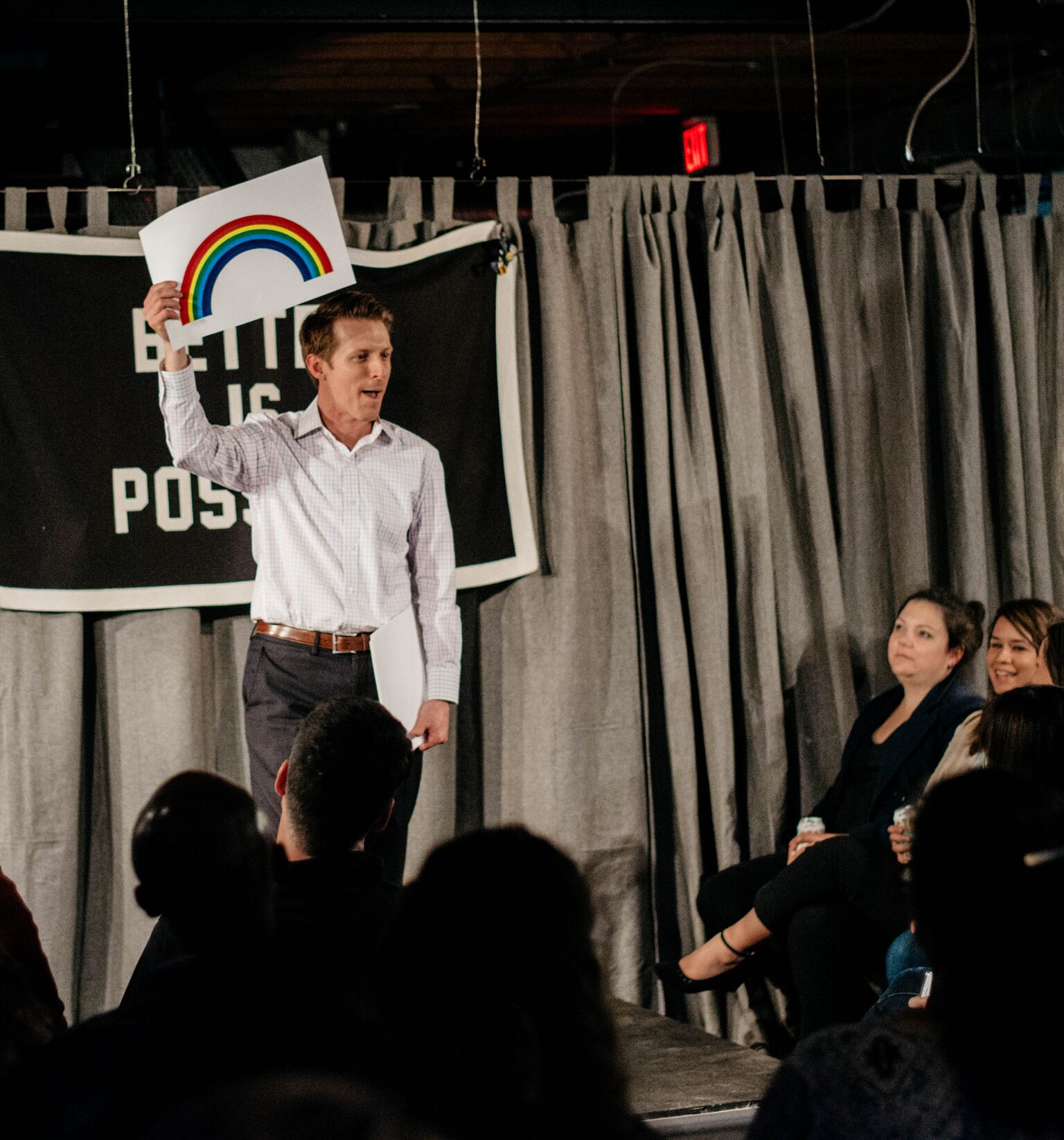 Previous topics of discussion have included:
- Placemaking
- Justice
- Perceptions
- Dignity
- Problem Solving